Publications
International Floral Distributors (IFD) presents Flower Trends. Emerging event and wedding floral stylings and colors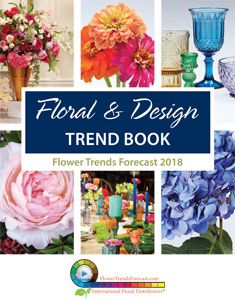 Designed By:
Michael J. Skaff, AIDF, PFCI, AAF
Photography And Video Provided By:
David Kesler, AIFD, PFCI
Nothing creates more emotional impact than flowers. Flowers unearth the emotions that inspire and fulfill the human spirit. Using color, texture and shape, flowers create the stimulus to unleash the heart and create an environment that engages the soul.
IFD presents the emerging event and wedding flower trends, flower types, flower colors and floral design stylings. Flower Trends Forecast is made possible by the wholesale florist members of IFD and our sponsors, Please tell them thanks and IFD will keep the trend information coming.