About Us
Identifying emerging flower themes for events and weddings requires passionately engaging the world around us. The Flower Trends Forecast team, Michael J Skaff, AIFD, PFCI, AAF, David Kesler, AIFD, Tina Mitchell and Jeff Lanman are passionate about flowers, they take in the world and share what they see.
Michael J. Skaff, AIFD, PFCI, AAF
Flower Trends Evolve for 2017

Michael J. Skaff, AAF, AIFD, PFCI, furnishes IFD with how the current global, social, economic, and political unrest affects consumers' preferences in the floral, fashion, and home décor industries. Upon finding the upcoming year's trends, Michael then compiles flowers, accent pieces, fabrics, and many other design elements in order to create the Flower Trends Forecast. Michael also uses other various images to complement those shot by David Kesler for the Flower Trends Forecast brochure.
Michael monitors trends occurring in retailers throughout the world such as Crate & Barrel, Nordstrom's, and William-Sonoma amongst others. Michael also refers to the trends in publications such as Elle Décor, Vogue, Florist Review, and many others when deciding on the trends for IFD's Flower Trends Forecast. Michael utilizes his membership in the Color Marketing Group, National Interior Design Association, and the Professional Floral Commentator Institution to better equip IFD with trends that tune us into the modern day floral demands of brides and consumers. Michael has worked with Better Homes and Gardens, The Smithsonian Institute, and the White House and also owns Michael J. Skaff Displays in Savannah, GA.
David Kesler, AIFD, PFCI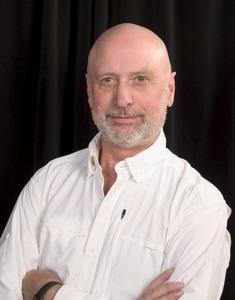 Capturing the emotion, the excitement and the detail of flowers in the designs of Flower Trends Forecast, David Kesler, AIFD, PFCI brings our pages and screens to life allowing us to visualize the new world around us. With his wife Leanne, David is the co-owner of Floral Design Institute, Inc, a leading floral design education company in Portland, Oregon. David's photography work has graced every edition of the Flower Trends Forecast creating magic on paper and now on screen.
Prior to joining Floral Design Institute, David was employed by Teleflora, (an international floral wire service and retail florist services company) for 13 years. He served in various U.S. Executive Management positions and as the General Manager of the Canadian Division of Teleflora. David is a expert in floral business management and serves as a consultant to several national and local companies, both in the U.S. and Canada. David is an accredited member of the American Institute of Floral Designers, AIFD and of the Professional Floral Communicators - International, PFCI. He teaches the Business Programs and selected Floral Design Programs at Floral Design Institute.


Tina Mitchell, Nsite Graphics
Creating cutting-edge designs, bringing concept to reality, Tina Mitchell, Graphic Designer, has designed the Flower Trends Forecast booklet since 2009. Tina Mitchell has greatly enjoyed her role in bringing together the multitude of emerging trends in floral expression into a booklet designed to excite and inspire event florists everywhere. Tina is a Silver Addy Award Recipient and received the Certificate of Excellence for Outstanding Graphic Design: Liquid Library, a publication of Jupiter Images which has featured her design work in three separate issues.
Darin Ingram, Grounded 4 Life Productions
An essential member of the Floral Design Institute Creative Team, Darin is a highly skilled videographer. His talent as a camera operator, video editor and motion graphics developer adds a dramatic edge to the IFD videos. Darin is the owner of Grounded 4 Life Productions; an Oregon City based media production company.
International Floral Distributors, Inc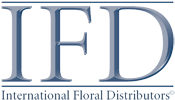 International Floral Distributors, Inc (IFD) is a consortium of floral distributors with nearly 62 locations across the United States providing quality fresh flowers and florist supplies to event floral specialists and florists. International Floral Distributors has published Flower Trends Forecast annually since 2009 as part of our commitment to keeping today's flower designers informed as to current wedding and event flower trends. IFD is owned by 20 likeminded floral wholesale distributors who are dedicated to serving the unique needs of companies that specialize in floral products. For a complete list of IFD locations visit www.ifd-inc.org