Floral Decor and Flower Trends 2018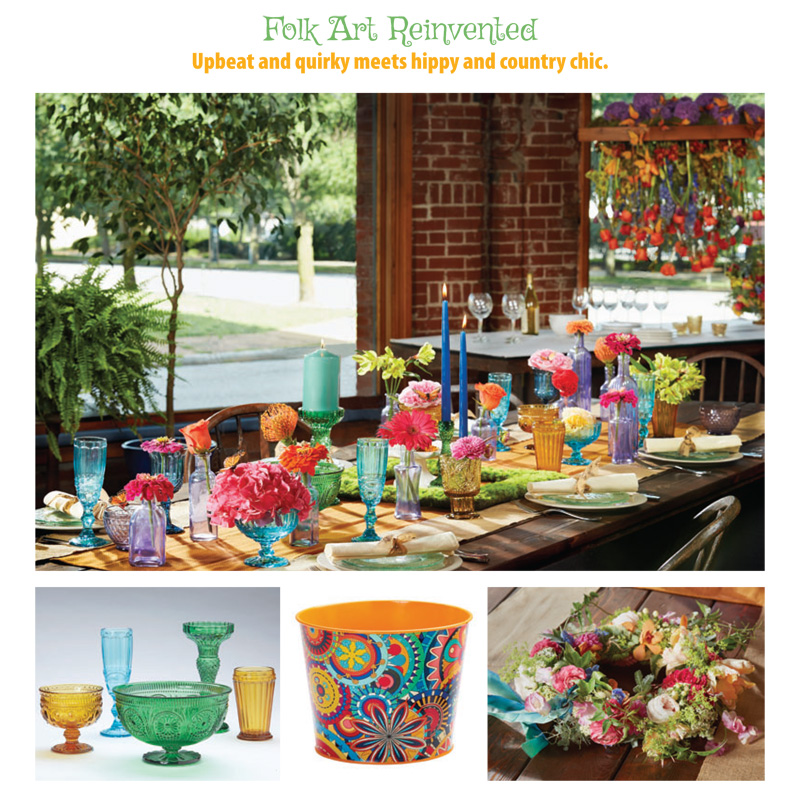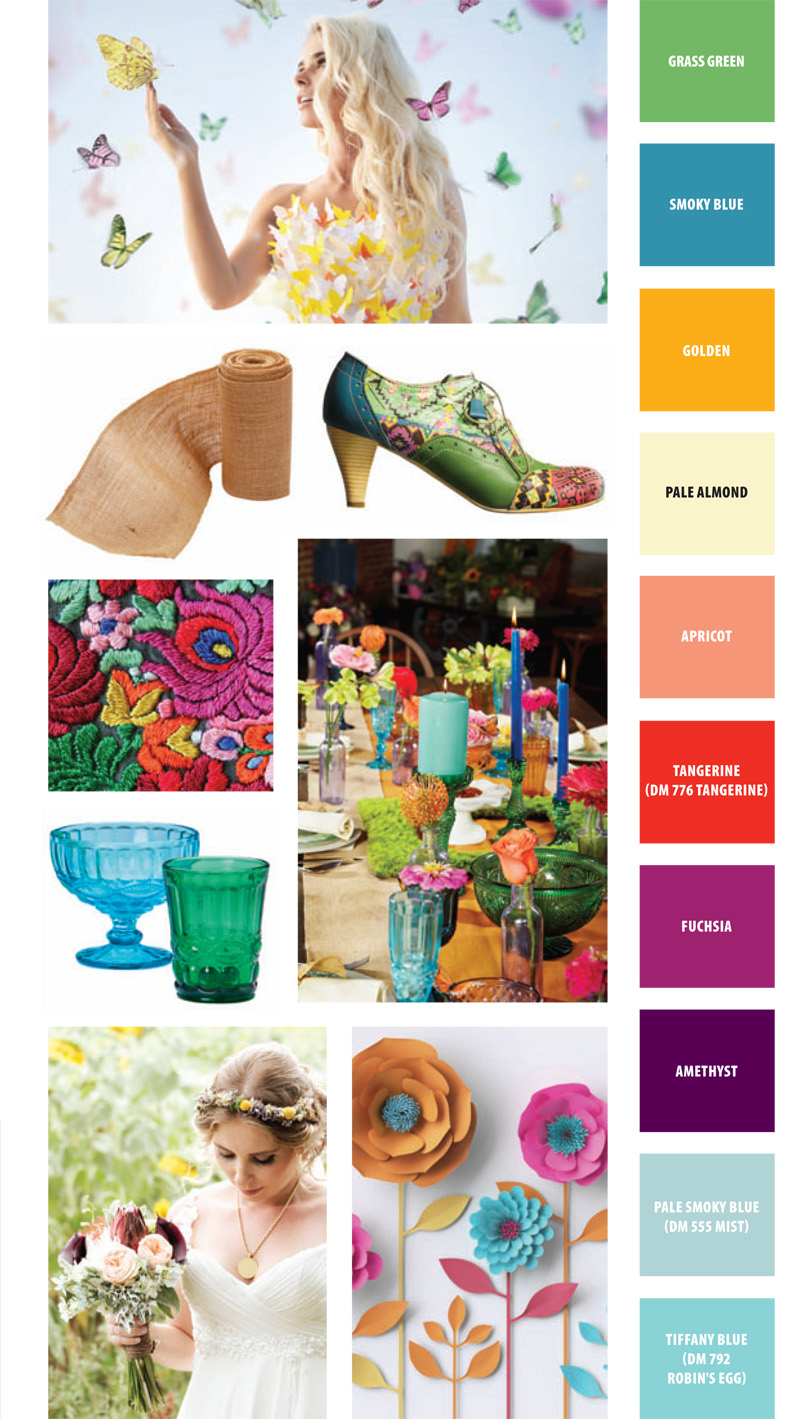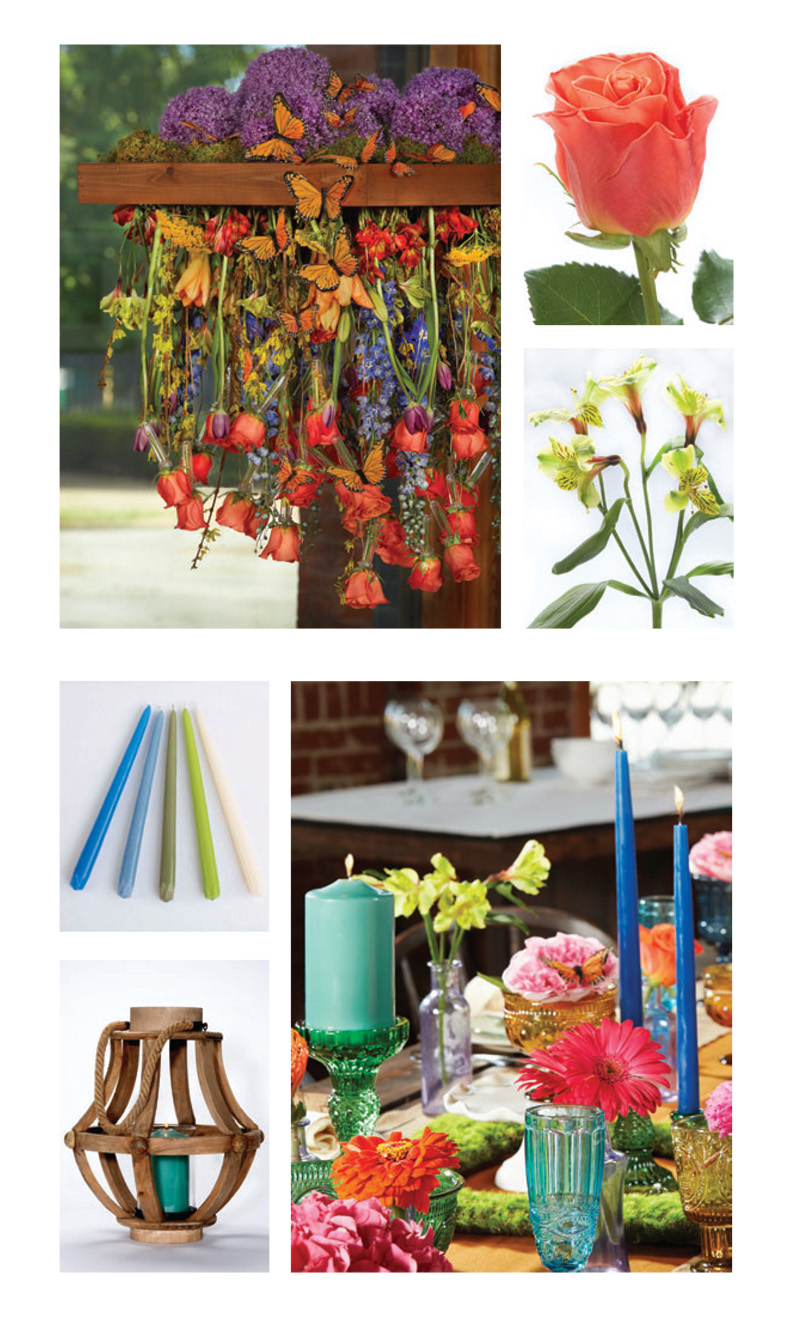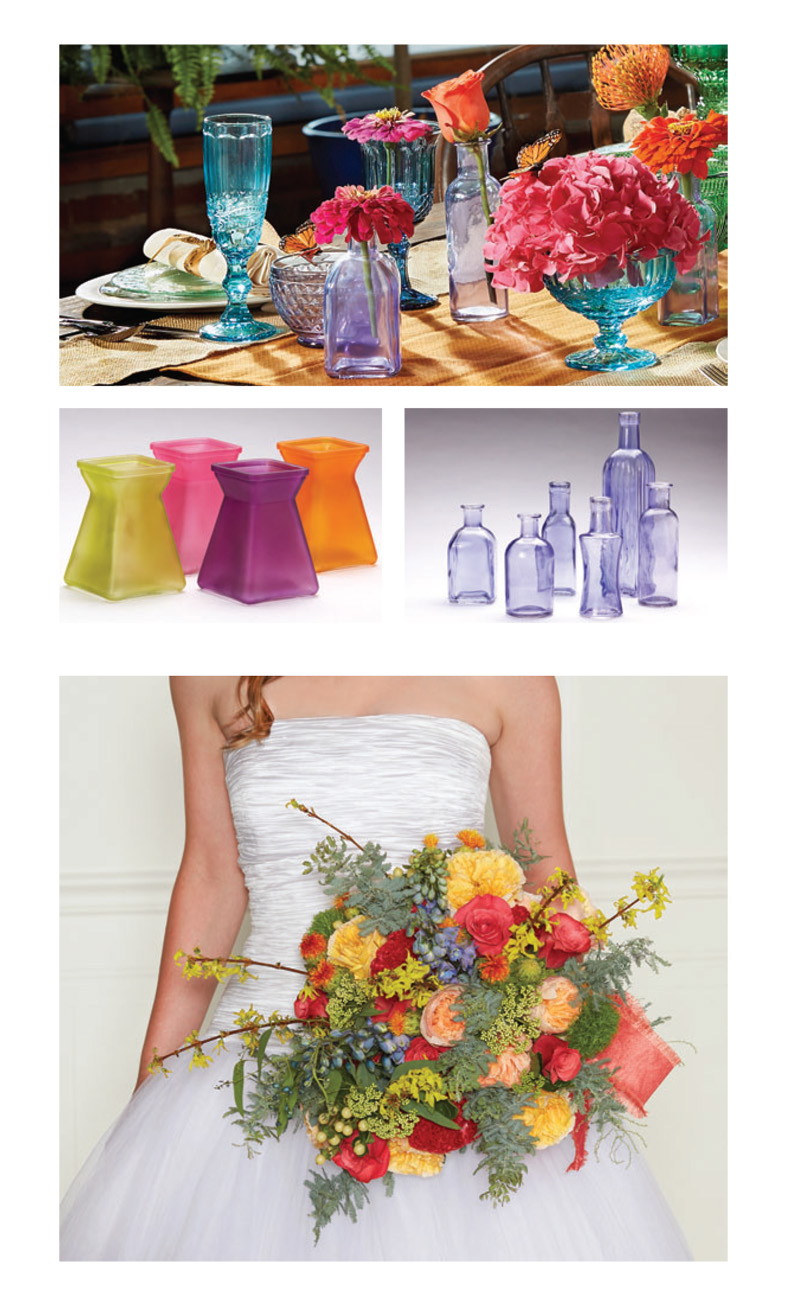 Natural elements balance the bright color spectrum in the Folk Art Reinvented wedding. The trend entices the bride with an explosion of mixed, bold colors and encourages her to take the garden style to new heights. Bouquet designs will vary in size, shape, and flower choice, but none will outshine the freeform bouquet pictured here. A well-balancedmix of colors, shades, flowers, and accent foliages is key to creating the ideal Folk Art Reinvented freeform cascading bouquet.
IFD Flower Trends Forecast 2018: Folk Art Reinvented with Golden Flowers
Bright blooms are used with hand-crafted or re-purposed vessels to create a youthful and spirited expression in Folk Art Reinvented. Golden Flowers provides a variety of dazzling flowers for the explosion of colors required to create Folk Art Reinvented. Although Golden Flowers has roses from the bright and lively to the soft and romantic, you will definitely want to use Golden Flowers brightly colored roses for this themed look.