Floral Decor and Flower Trends 2018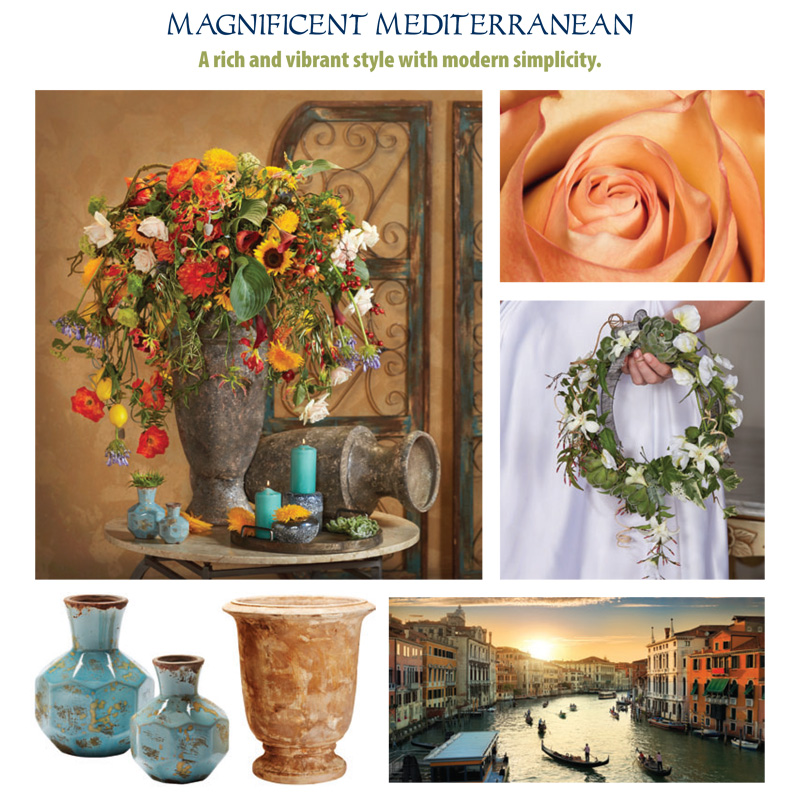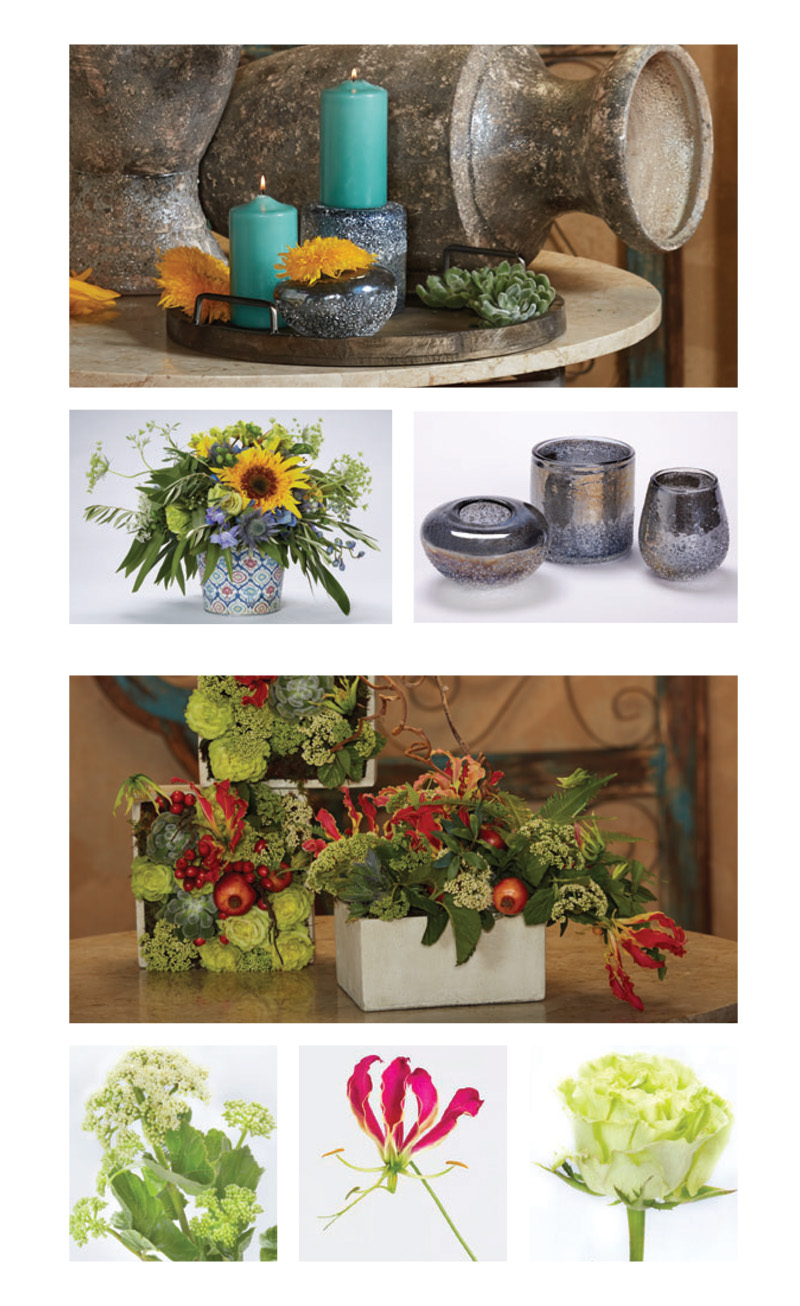 Wedding flowers for The Magnificent Mediterranean trend for 2018 will include cream 'Purity' garden roses from David Austin wedding & Gift Roses are dusted with tones of pale apricot and combined with white phalaenopsis orchids. An Oasis ELEGANT® Bouquet Holder pulls this look together and creates a timeless, romantic freeform cascading bridal bouquet. This warm, inviting trend emulates the bride's distinct, alluring personality and sets the stage for her to be the most romantic bride.
IFD Flower Trends Forecast 2018: Magnificent Mediterranean with Design Master
Brilliant tones of orange, blue and gold pop against muted beige and cream in the Magnificent Mediterranean color palette. Creating the bold colors and easy style for this trend look is possible with the help of Design Master Color Tools. Adjusting colors of flowers or accessories is as simple as a quick spray of just the right Design Master color to give the necessary contrast between bold colors and muted hues to create Magnificent Mediterranean.