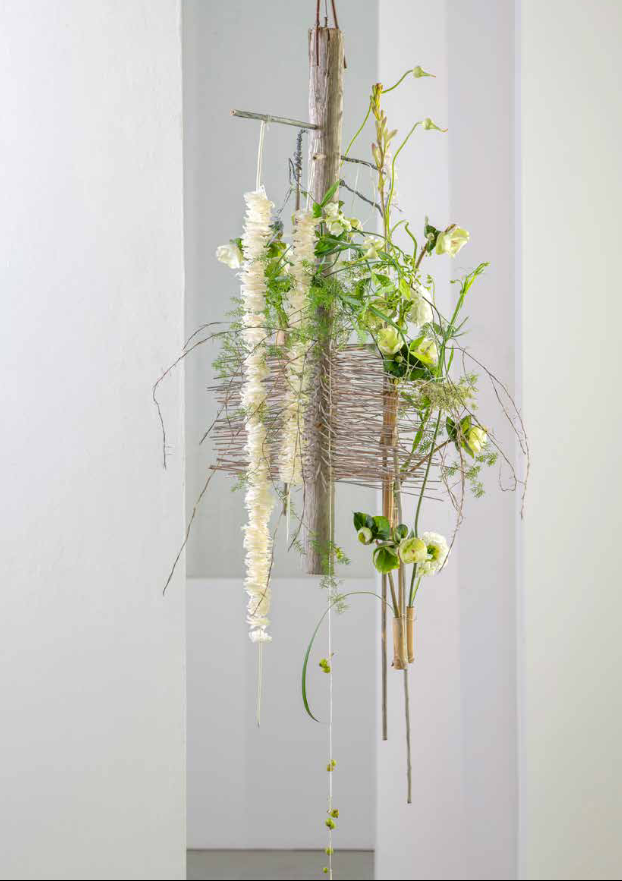 Blooming Everywhere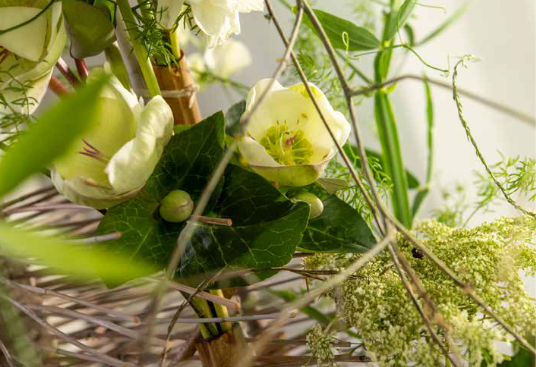 Flowers in unusual places
This trend is based on fun. A light arrangement on a chamber lamp, a design on a slab of wood on the wall - with water in a hidden container-, or a work on a wardrobe rack - perhaps as a houlder pad, chic and fashionable, natural, and filled in groups with summer garden flowers and other interesting plant materials. It doesn't have to be big; it can also be in smaller formats: for example, free-hanging mini-curtains or designs in droplet form hanging from the ceiling. Think also of smaller pieces in miniature form to surprise dear people in special places. On the desk in an office, on a bathroom sink and even on the dashboard of a car. The central figure in this trend is the flower, not the framing elements. This is where the emotional message is strongest.
The advantage of flowers in special places is the attention they attract.
It is surprising, unexpected. Ideas abound, but technical sophistication is key to discreetly providing clean water.
About the design
This white-in-white situation, with Helleborus blooms as focal point, is reminiscent of winter. Using a base like a lantern, which can be tied to the ceiling, a lamp or even a stand, you create the feeling that flowers fit in any place. This work has no wires but uses a fence post with drilled holes and inserted sticks. This creates a very punchy 'inside' with a quiet outline, since all the sticks have the same length. On the right side of the sticks are bamboo tubes attached, using white raffia. Make sure that the Helleborus does not have too large leaves, preferably a little less. A single Polianthes feels good in the vicinity of its African friends. A wax cord with small Malus floribundus in green hangs down all the way, to create lightness and it helps to stretch the form.
Trend Development: Gregor Lersch