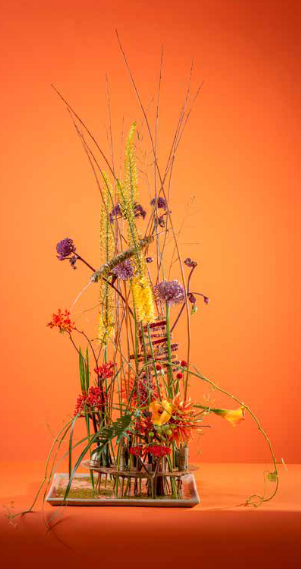 The Art Of Organic Floristry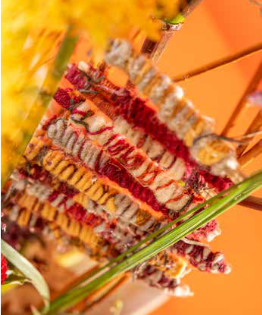 Floral compositions of the sustainable kind
The works in the floral scene are becoming more and more sustainable. Where previously artificial decorative items were chosen (which will still be in a landfill in another 100 years), our trade is now starting to feel the responsibility for nature and climate. The choice of natural colour and shape elements is so enormous that it is no longer necessary to reach for something artificial.
Works are becoming 100% sustainable and compostable.
This really doesn't have to come at the expense of creativity. Although it does sound a little funny when we say that with this trend 'florists design for the trash can'. The flowers used in this context have innocent 'garden faces'. Small, nodding their heads, building communities or looking proudly ahead, seeking attention. The structures are made of pure plant material, standing in water. No glue, paint, wires or plastic... the key is creativity. Because of this, the chance for innovation is high, works in this trend are often surprising. The pieces can be classical, decorative, but also modern and very asymmetrical. Think also of mono; in form or monochromatic shades.
About the design
In this organic work, the flowers are placed through drilled holes in a disc. The disc stands on long willow poles, which have a bound cross under the wooden base. It is fastened with a wax cord. There are also a few tubes of bamboo placed on the disc, tied to the willow sticks. Flowers can be placed in the basin in which the work is placed. The less sensitive flowers can be put in the tubes. The Jatropha flowers, for example, keep very well there. There are straight upright flowers like the Eremurus and the taller Alliums, the vine of a Kiwi plant and Crocosmias
Trend Development: Gregor Lersch