---
Floral Management | Jan 2017 | www.safnow.org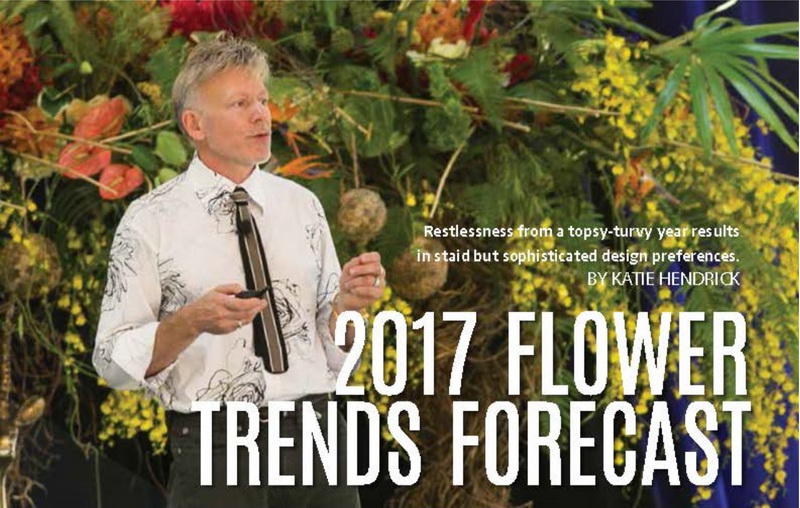 Mimosa, Turquoise, Honeysuckle, Tangerine Tango…
The perky, punchy hues so popular in the early part of the decade feel like distant memories.
"There's been a huge color shift," said Michael Skaff, AAF, AIFD, PFCI, shown above. "The bright pure tones have become more muted." He credits the palette cleanse, in part, to political surprises, which have been numerous as of late (2016's highlight reel: Great Britain's vote to leave the European Union, Colombians' original rejection of President Santos' peace treaty with FARC, South Korea's impeachment of President Park Geun-hye and, of course, the election of Donald Trump)
"These changes leave us uneasy because we don't know what's going to happen."
In response, he explains, we cling to hues "that are aren't loud or bold."
Today's "it" colors all have gray undertones, he said: "Some describe this as 'muddy' but I prefer 'complex.' These are mature shades with depth that help create very sophisticated designs." (For his part, Skaff was not surprised with the Pantone Color Institute named Greenery the 2017 color of the year. While it's been called a "springtime" shade, the color is surprisingly complex and flexible.