---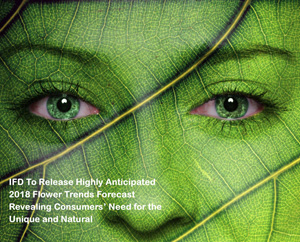 In today's world, there is no escaping the constant barrage of social media, instant news, and 24/7 connectivity, as well as the emotions they produce or the exhaustion that follows. How we live our lives and where we find solace and meaning is influencing trends in consumer preferences for cut flowers and floral decor.
The evolution of technology has armed today's consumers with a myriad of easily accessible information—equipping them with the knowledge they need to make their own decisions about their purchases. Though these informed consumers are becoming their own specialists of sorts, they are also looking to evade the overwhelming noise of technology and seek expert guidance. Now, sellers find themselves not only in the position to provide their audience with trending products, they are also competing with the information their consumers are gaining from the internet. Due to this transformation in the seller-buyer dynamic, it is more pertinent than ever for industry professionals to constantly understand and remain aware of consumer buying trends. Without this wisdom, trained experts will fail to stay ahead of the market.
To prevent such occurrences, International Floral Distributors, Inc. (IFD) persistently works to supply those in the flower and design industries with the latest consumer trends. As part of that work, IFD partners with a floral trend forecaster each year to research modern consumers, their flower design preferences, and the factors that affect their decisions. This year, IFD once again collaborated with trend forecaster, Michael J. Skaff, AIFD, PFCI, AAF, to examine the upcoming flower, color, decor, and wedding design trends for their annual Flower Trends Forecast. IFD would now like to share a sneak peek into what they found to be the top trends for 2018.
Consumers' aspiration for a melting pot far exceeds the mixture of cultures and opinions within a society. This enthusiasm has now entered the home. Nowadays, consumers crave to attain a flawless combination of opposites—the indoors and nature, classic and modern, domestic and international, lavish and minimal, trendy and unique. IFD trend forecaster, Michael Skaff, believes consumers' constant desire for juxtapositions is due to their inherent love of change "in their lives, homes, and work environments." One minute, consumers want to be whisked off to the relaxing Mediterranean coast while in the next, they aim to lead lives filled with elegance and opulence like 18th century French royalty. Though they strive for inclusivity, consumers still seek the one-of-a-kind experience and ways to showcase their individuality as well. By owning such unique items, consumers experience a sense of reward they cannot achieve elsewhere. For Skaff, websites like Pinterest and Etsy serve as sources of inspiration for consumers to create or own hand-crafted items that perfectly express their uniqueness. Through distinct color choices, bold flower selections, and uncommon accents, consumers will aim to obtain those ideal combinations and assert their originality in every design choice they make in 2018.
One way consumers will accomplish this special style is by incorporating global design into their lives. Because of modern advancements in technology, today's consumers are often connected on a global scale and "can easily find the latest trend and inspirational information globally," according to Skaff. Consumers then become captivated by these numerous international cultures, like those of Greece, Spain, Italy, and Egypt. These four countries in particular provide an unmatched combination of serenity and adventure demanded by today's buyers. The laid-back Mediterranean coast will excite with its casual charm, bold natural color palette, and classic luxurious feel. The earthy blues, oranges, and browns seen in a traditional Mediterranean villa will appear in striking geometric patterns, hand-painted ceramic vessels, and formal pedestal vases. Natural greens, reds, and yellows will come alive in Bells of Ireland, dahlias, and sunflowers. Mediterranean cuisine will mix with elegant blooms as olives and citrus fruits mingle with delicate cream Sahara roses, blue agapanthus, and rust-colored calla lilies. Whether it be with grand cascading bouquets, intricate geometric patterns, or rustic natural accents, the Mediterranean coast is sure to inspire many consumers in 2018.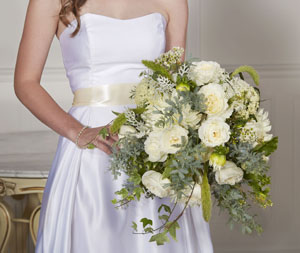 The rationale behind consumers' passion for the calming Mediterranean coast stems from their desire to create a refuge within the home. With the current political, social, and environmental unrest circling the world, today's consumers are looking to escape the turmoil and turn their homes into natural sanctuaries. Their hope of creating a personal haven collides with their passion for protecting the environment as they bring organic elements indoors and embrace nature's healing spirit. Whether it be through reusing goods, incorporating nature into the home, or purchasing eco-friendly products, Skaff believes today's consumers, especially Millennials, place more significance on nature's role in their design styles. Skaff predicts consumers will illustrate this love of nature by reinventing natural materials in modern industrial looks. Design choices will showcase the chic, artistic side of nature with beautiful combinations of mobile wood grains, raw stone, and burnished metal accessories. Consumers will aim to catapult the traditional garden style to new heights with vibrant ginger, delphinium, and celosia blooms. Nature's distinct textures will adorn the home through coarse fabrics, smooth leather, raw seed pods, and 3D metal flowers. Consumers will continue to search for the ultimate way to transcend the boundary between nature and the home, and there is no better way to end their quest than with an organic design that boasts an eco-friendly lifestyle.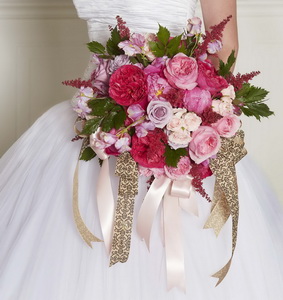 Along with consumers' peaked interest in the environment for the past several years, the design world has also witnessed an increased focus on France and its posh ambiance. No matter if it is historic or modern style, France continues to enthrall consumers and their enthusiasm for all things chic and elegant. In 2017, IFD revealed the French Connection trend, and Skaff believes this "romantic, lavish look is taken to the next level for 2018 with even more luxurious elements." Reminiscent of passionate 18th century France, 2018's updated take on classic French design will mystify consumers with its soft, feminine features. Consumers will adore dreamy floral arrangements filled with copious ruffled flowers like those found in roses, peonies, and ranunculus Various shades of purple will surge into the trend scene for the first time since the 2010-11 seasons and will complement bounds of pink hues. Symbolic of wealth, gold will resound as 2018's metallic of the year and flourish alongside the subtle blues, greys, and neutrals found in traditional French decor. Complete this timeless, haute French design with elegant Mother of Pearl finishes, distressed antique gold, and metallic bronze accents that will effortlessly please every romantic.
For consumers who are searching for something a little less lavish, a more youthful design combining a repurposed style and spirited artistic expression will better suit their tastes. With its fun and optimistic charm, the updated folk art design will perfectly embody consumers' aspiration for showcasing their quirky side. Due to Millennials' infatuation with vibrant colors, Skaff predicts we will witness "a slight throwback from the '60s where bold, bright colors were in textiles, fashion, and interior colors." Consumers' optimistic spirit will be unearthed with brilliant color combinations of bright orange, pink, and purple alongside subtle cream, sage, and peach. Punches of these saturated colors will come alive in quirky polka dot fabrics, multi-floral prints, and geometric star patterns. Consumers will look to add their personal touch by incorporating hand-crafted containers, butterfly motifs, and other one-of-a-kind artisanal elements to their designs. The hippy style will meet country chic as vibrant gerbera daisies, rainbow roses, and sunflowers explode in eclectic colored glass vases. Using the beauty of embroidery, origami, and quilting, remind consumers of their creativity and end their quest for whimsy with an eclectic folk art design.
IFD will reveal more about this whimsical style, as well as the other three trending designs for 2018, in their annual Flower Trends Forecast reveal available Sunday, October 1st.
Every year, IFD publishes their Flower Trends Forecast to help inform those in the flower and design industries about the upcoming year's anticipated flower, color, decor, and wedding design trends. As part of this forecast, IFD generates an annual Trend Book, as well as various trend and sponsor videos, that illustrate what they found to be the next year's flower and design trends. These publications usually encompass four dominant themes IFD's trend forecaster created based on consumer buying preferences. Once IFD and their trend forecaster have established this information, it is then released on their website and various social media platforms, as well as in their Flower Trends Forecast print publication. To learn more about IFD's Flower Trends Forecast, visit their website or follow them on Facebook, Pinterest, Twitter, Google+, Instagram, RSS Feed, and YouTube.
International Floral Distributors, Inc. is a marketing consortium of 19 flower distributors with over 60 locations in the United States providing flowers, supplies, and an annual Flower Trends Forecast to leading floral decorators, designers, and retailers. For more information about IFD and their distributors, visit their website or follow them on Facebook.