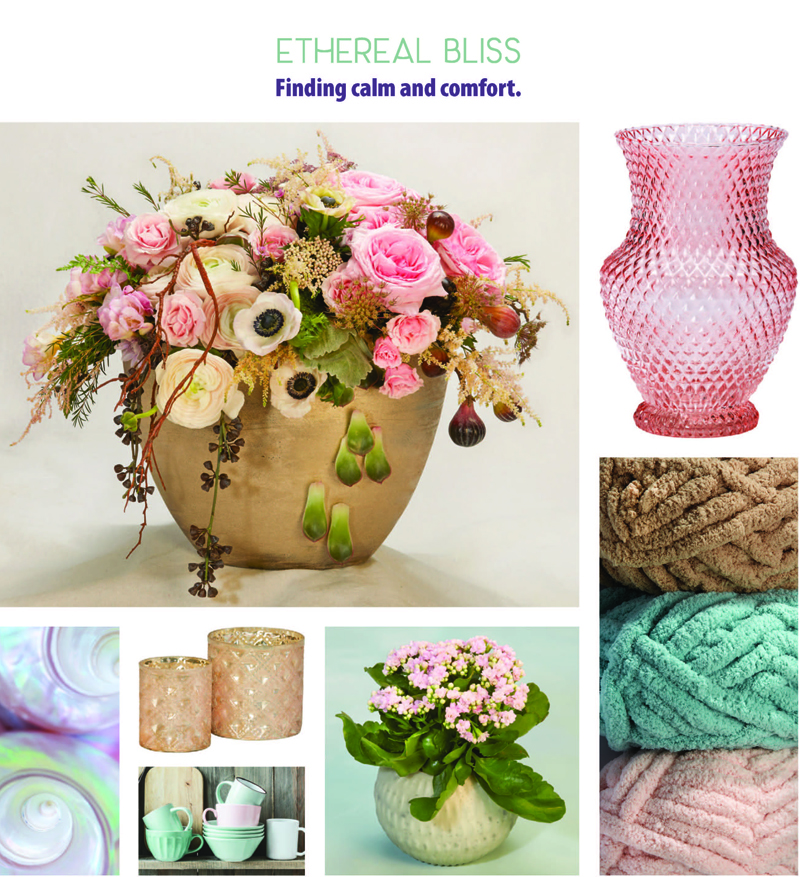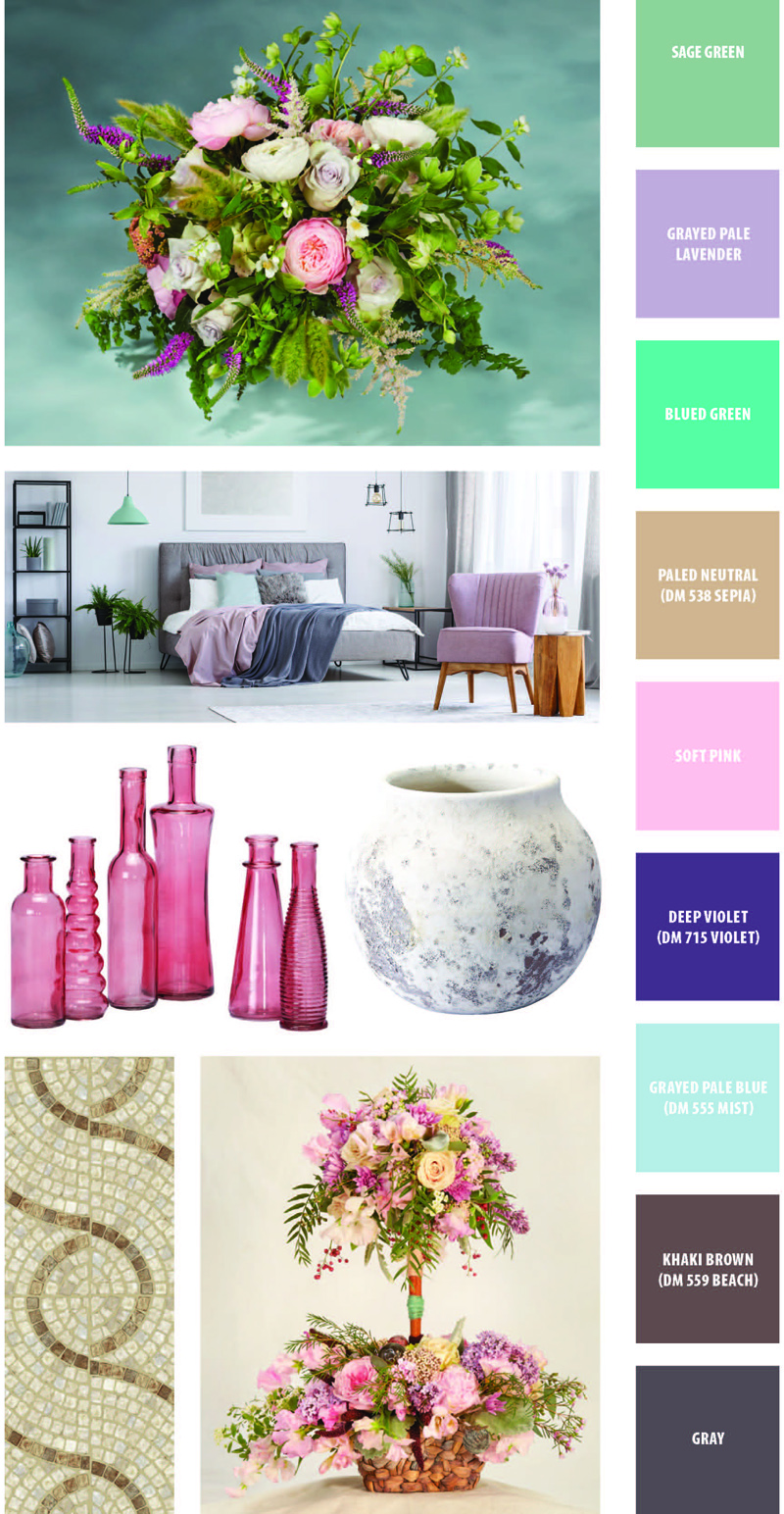 Flower Trends Forecast 2019: Ethereal Bliss with Accent Décor
The Ethereal Bliss design trend is mythical with soft pink tones and muted neutral tones. Vessels rich in frosted finishes provide elegance and warmth without weight. Accent Décor provides an array of containers to help create the Ethereal Bliss design trend from frosted to a time-worn texture, and a soft sheen found in the Zelda Boat, an elegant oval washed in gold.
Flower Trends Forecast 2019 with Dummen Orange
Flower Trends Forecast distinguishes and chases evolving customer preferences to help the industry adjust and tweak product offerings. Dummen Orange, a leader in flower genetics, provides us with new flower varieties like the Country Green chrysanthemums used in the Forest Walk trend theme or the Veronica spray chrysanthemums used in the Ethereal Bliss trend theme. Keep listening to clients and create the design styles in the palettes they are loving!