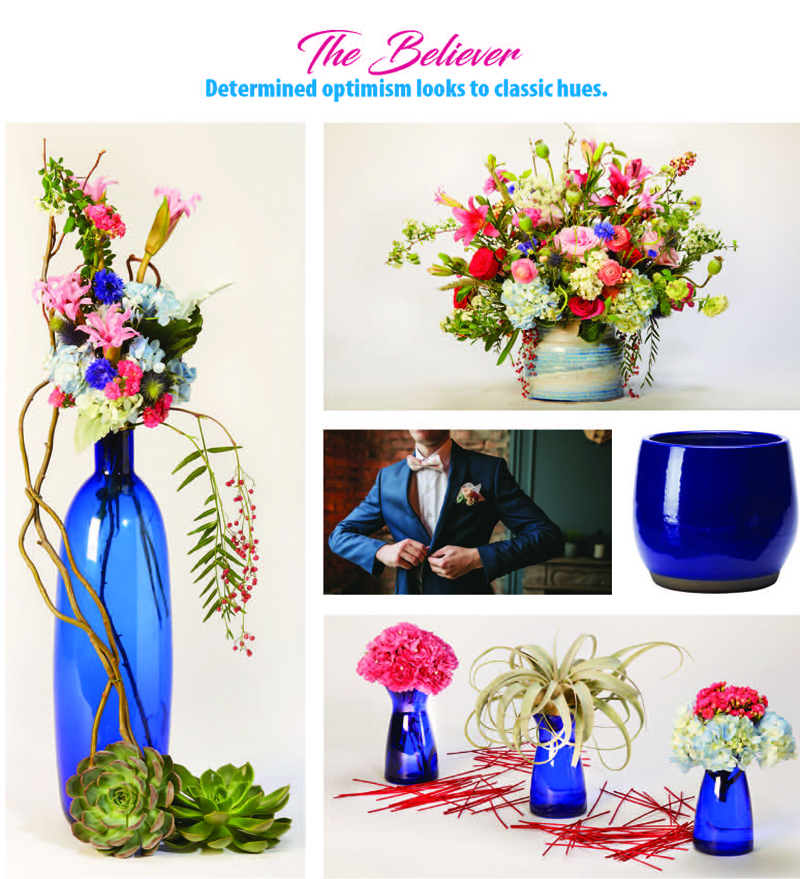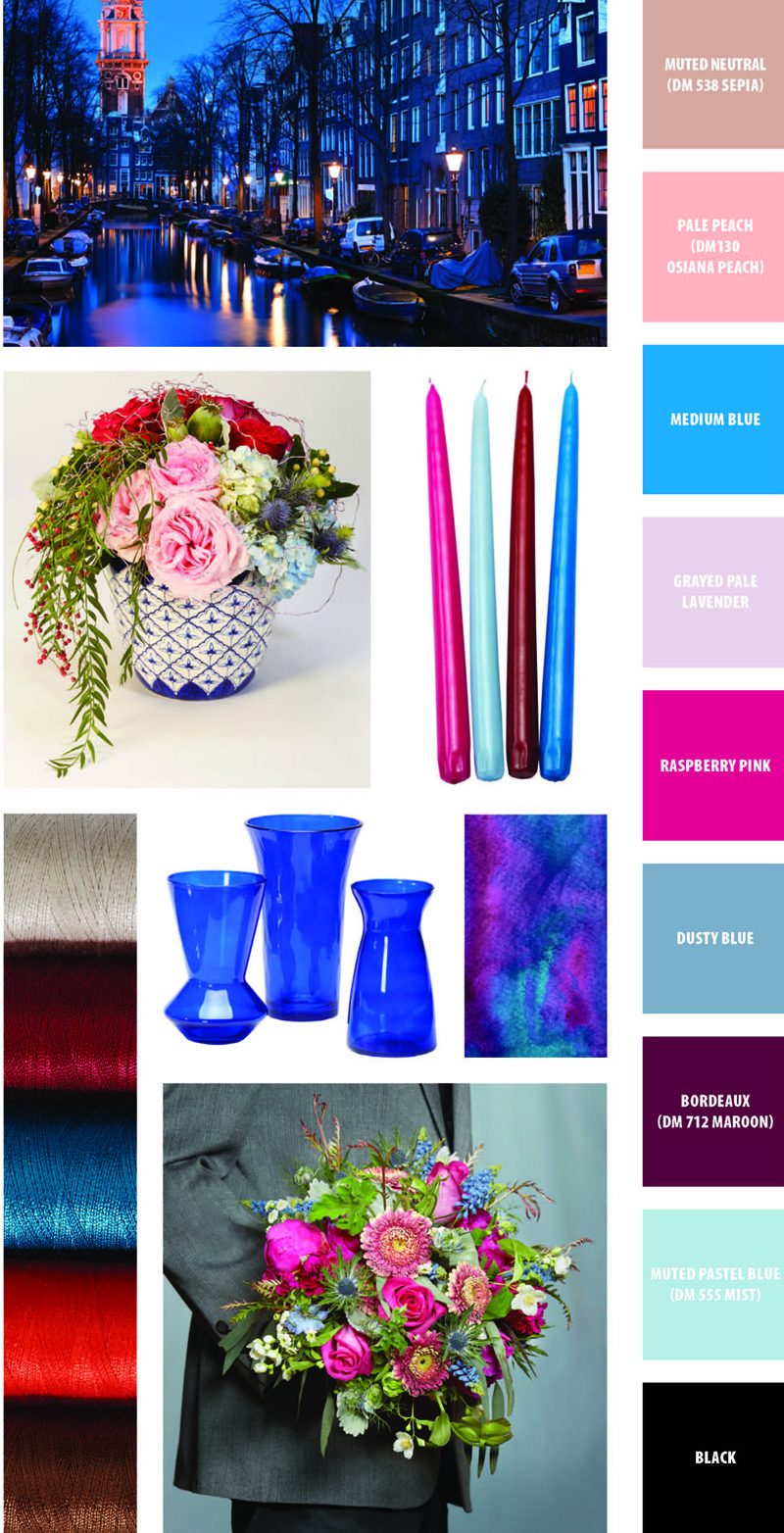 Flower Trends Forecast 2019: The Believer with Asocolflores
Classic masculine and feminine hues combine into one color harmony that feels modern, yet disciplined and refined in The Believer trend theme. The members of Asocolflores are Colombian flower growers who bring us beautiful Colombian flowers for unique creations. Inspired by thoughts of hope and peace this style pops with deep navy and pink set against soft grey, muted tan and blushing peach. Colombian cut flowers like the frilly, fringed carnation Pascoli or the Purple Cezanne, a purple-pink rose, work to create The Believer palette.
Flower Trends Forecast 2019: The Believer with IFD
Blush pink flowers have become the 'go to' color in many bouquets. The combinations with blush seem endless, as blush serves as the neutral color to feature client's primary color. In The Believer trend palette, navy blue and rich dark pink pop against the softer hue of blush. The flower distributors of International Floral Distributors offer not only lots of blush flowers but all the combination of flowers you want to design with it.