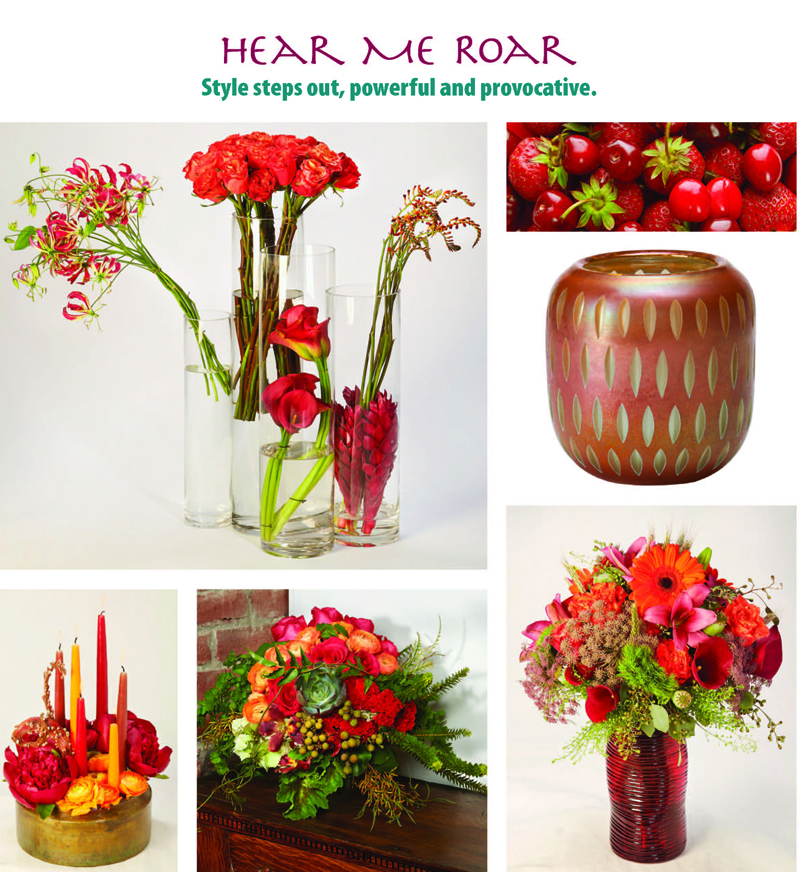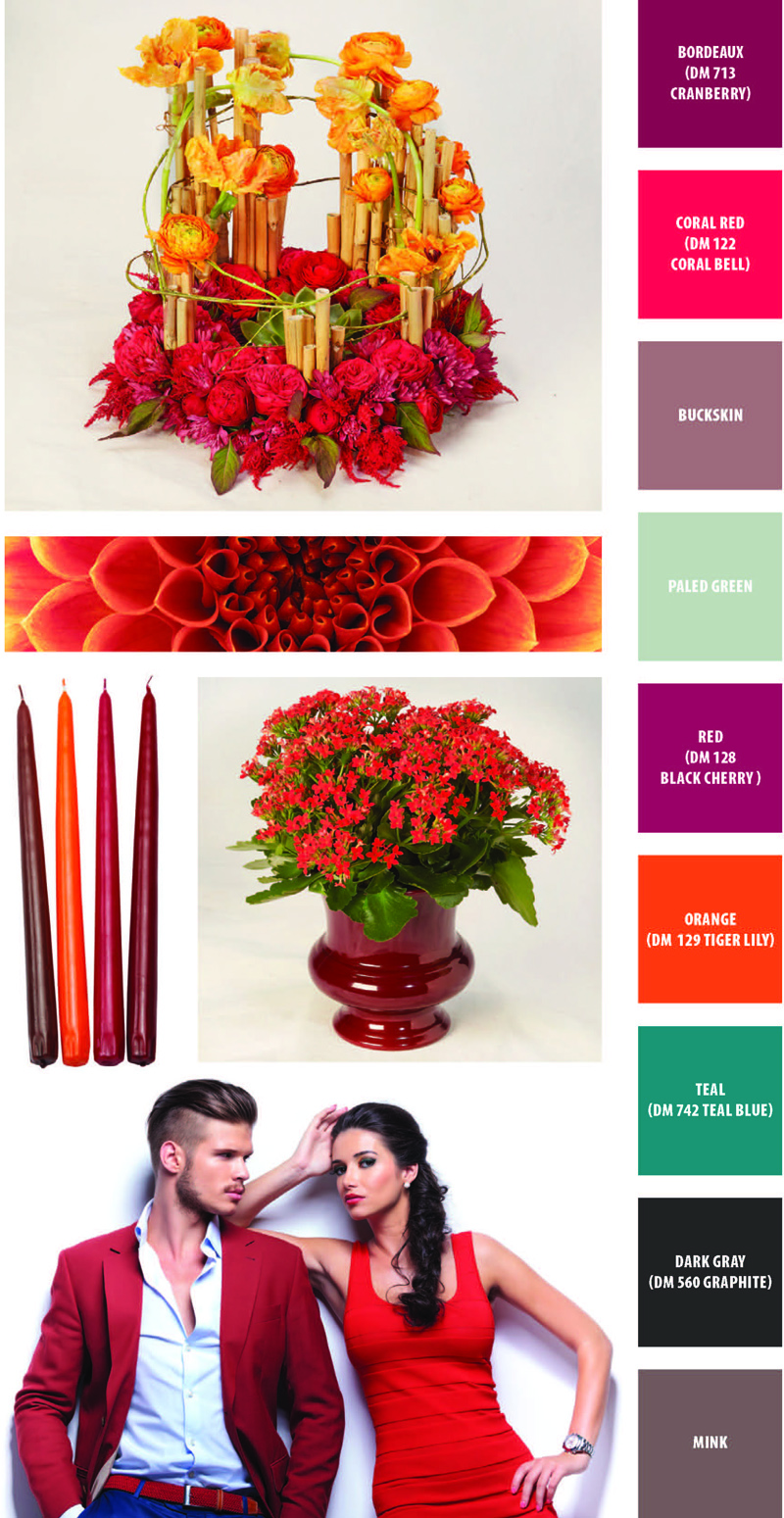 Flower Trends Forecast 2019: Hear Me Roar with Oasis Floral Products
Not for the faint of heart, the rich, bold colors of Hear Me Roar stand out a style palette rich in reds, offset with daring, fashion-forward teal and steady shades of gray and brown. Architectural designs lend themselves to this look and nothing makes these designs easier than Oasis Floral Product design accessories such as Designer Rings, Spheres and Foam Tiles. Build your own Hear Me Roar masterpiece!
Flower Trends Forecast 2019: Hear Me Roar with Design Master
The Hear Me Roar palette is well suited to structured, sculptural design—design that answers the craving for distinctive décor with a look that is clearly hand-crafted, not mass-produced. Achieving bold, saturated colors sometime takes the subtle manipulation of Design Master ColorTools, strengthening and altering flower color to berry colors, bordeaux, cinnabar and burnt orange is just a spray away! See more at https://www.flowertrendsforecast.com/hear-me-roar-floral-decor-and-flower-trend-2019.
Flower Trends Forecast 2019: Hear Me Roar with Candle Artisans
The passionate, energetic impact of the design trend that we're calling Hear Me Roar is all about the mix of colors—not just one or two bold, bright reds and oranges, but shades of red, from berry to Bordeaux, for a layered look, combined with rich browns and blended tones. Patrician Brand tapers from Candle Artisans are supplied with a hand-dipped final coat in a range of Hear Me Roar colors! More at: https://www.flowertrendsforecast.com/hear-me-roar-floral-decor-and-flower-trend-2019